EU data region now available in Kinde
By Connor Cameron —
Published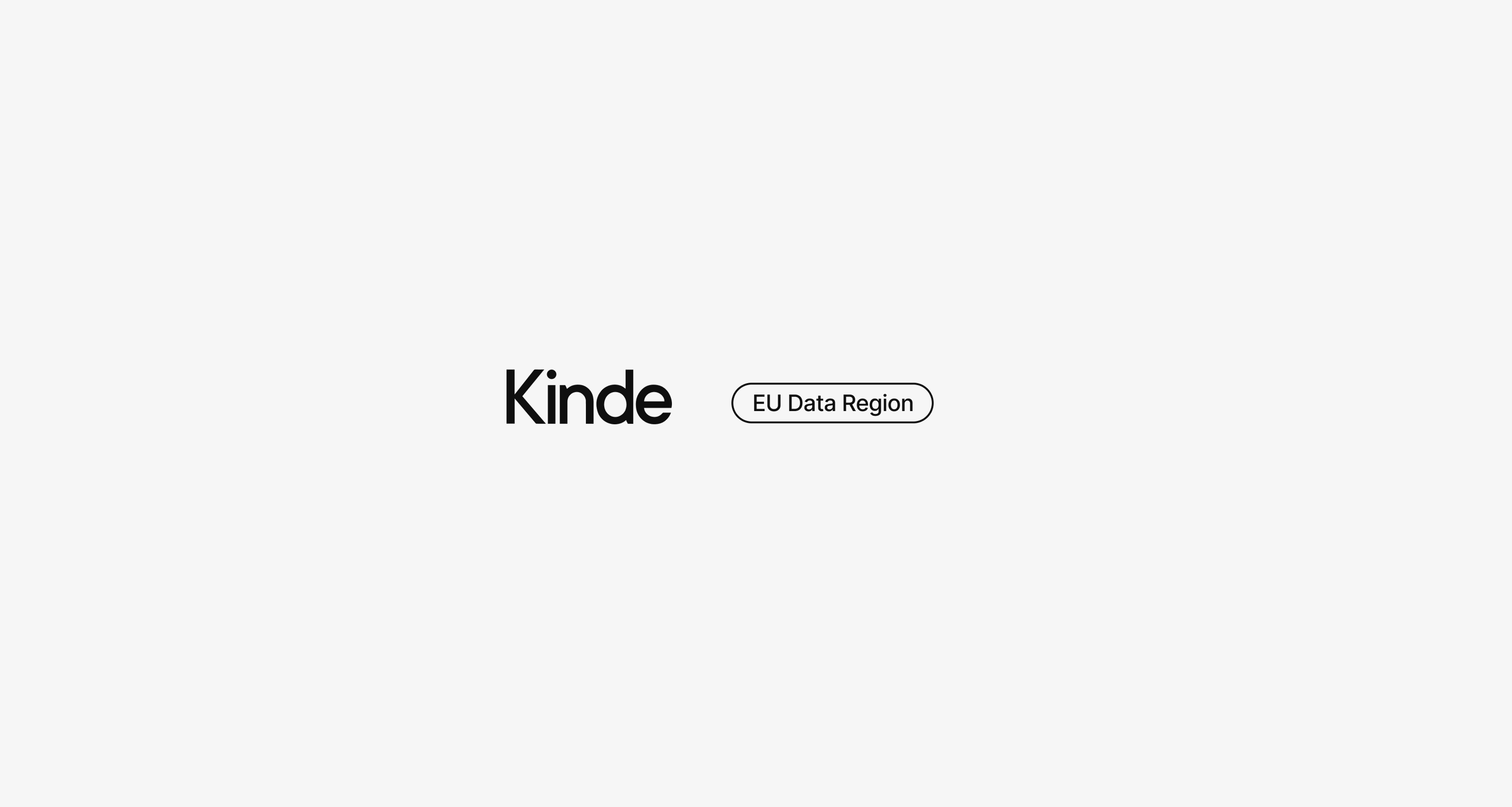 We're excited to announce the release of the much requested EU (Ireland) data region in Kinde - adding to our existing available regions in Australia and the USA.
When creating a business in Kinde (either signing up or adding additional businesses to your account), you'll be asked to select a data region. Data cannot be easily transferred between data regions, so it's important to consider your choice before diving in.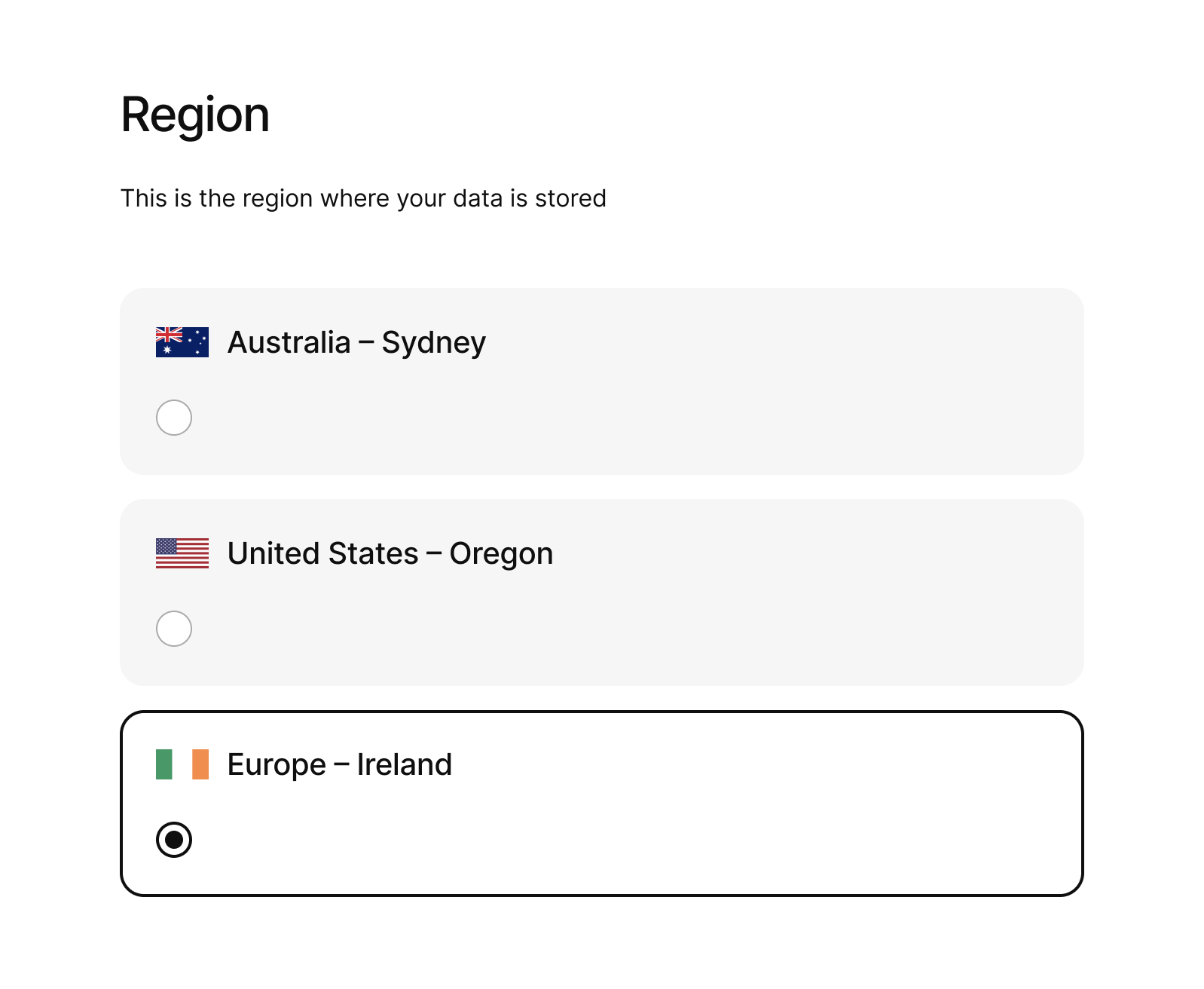 Every piece of data you collect has to be stored in a physical data center somewhere around the world.
When selecting a location for your data on Kinde, as of July '23, you have 3 regions to choose from:
Asia Pacific (Sydney, Australia)
North America (Oregon, USA)
Europe (Dublin, Ireland).
Selecting a region defines where Kinde stores the data for your customers and business.
There are a couple of key factors to consider when making the decision.
First and foremost, you should ideally select the data region closest to your end users to reduce latency when a user makes a request to the application. The constant flow of data between the application and the end user can compound the effects of increased distances, harming application performance (e.g. page loads).
For most geographically agnostic products it may be difficult to select one, but try to map out where the heaviest usage of your product is, and strive to serve them best.
Another important consideration is regulatory requirements that impact your business. They can differ heavily based on where your business is based and where it operates, and can regulate where your customers' data is to be stored.
For example, if your business operates in Europe, the General Data Protection Regulation (GDPR) requires that all data collected on EU citizens must be either stored in the EU or within a jurisdiction that has similar levels of privacy protection.
We're excited to make this available for all existing and future businesses building on Kinde. As always, if you have any questions or comments please post them in the Slack community or email support@kinde.com