Kinde in 2022, our highlight reel. ✨
By Kinde —
Published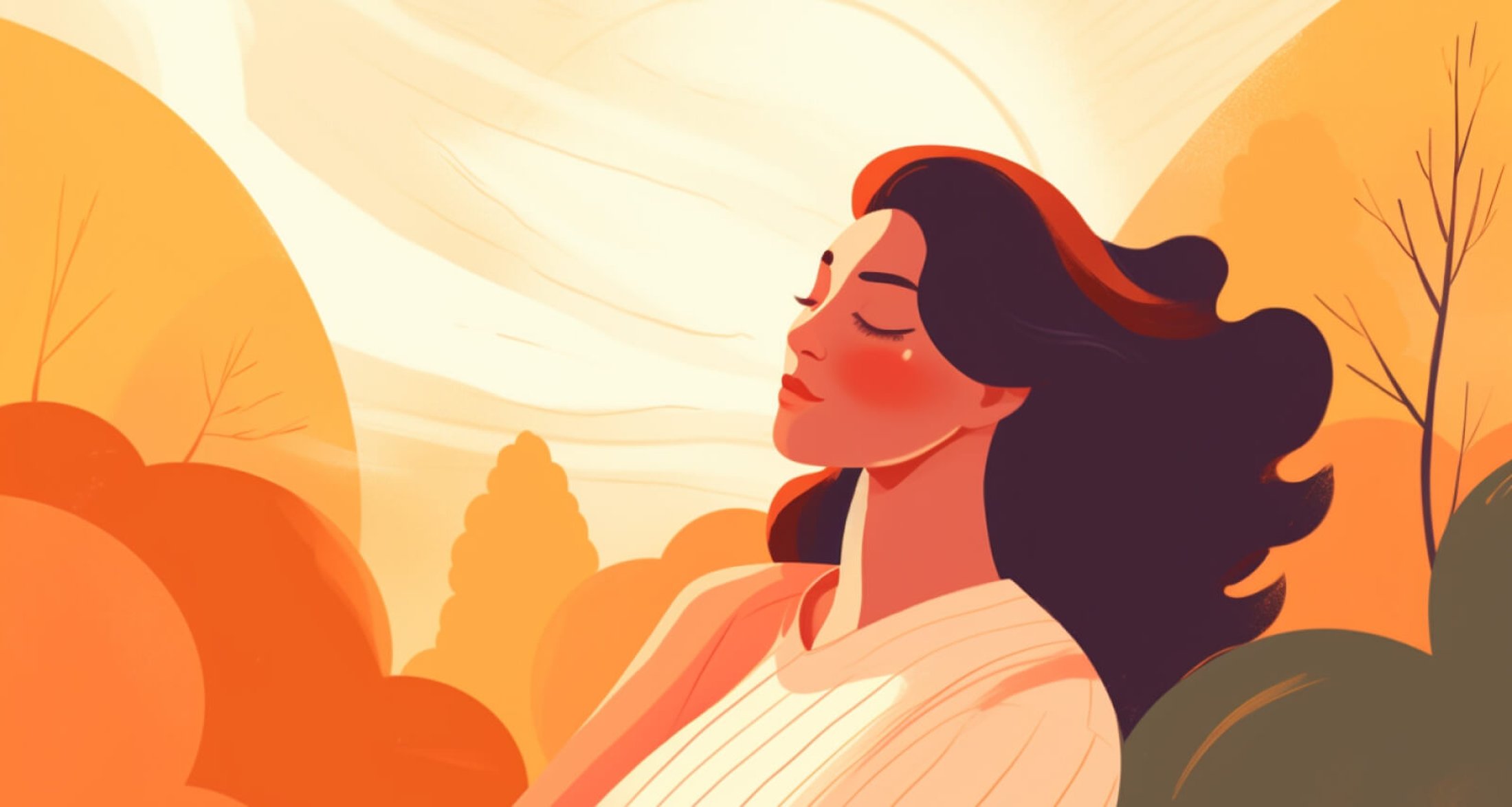 With 2022 coming to an end, we couldn't help but reflect on the eventful year that we've had. From building the best (and most beautiful!) authentication tool on the market and launching it to the world, to hiring an awesome team and welcoming our first customers and partners, it has been a huge year for team Kinde. Here is our highlight reel —
The product team kicked off the year by going heads down into building our MVP. While they were working hard and making magic, the rest of the team laid operational groundwork with recruitment and HR platforms, writing job descriptions, building financial models, and ordering our first shipment of swag (priorities 💁‍♀️).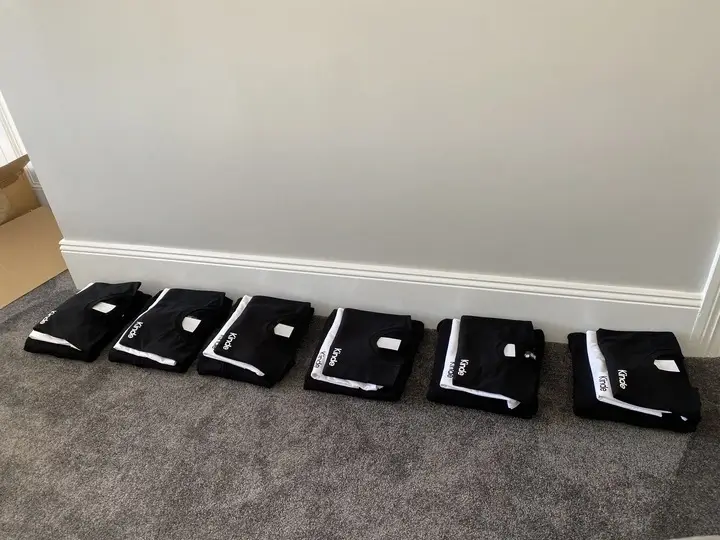 The first shipment of swag ready for team Kinde
We held our first team offsite in February, meeting in person for the first time, and setting big goals around product, customer milestones, and team culture. We also launched the first version of our lightning fast website and our MVP was ready to go!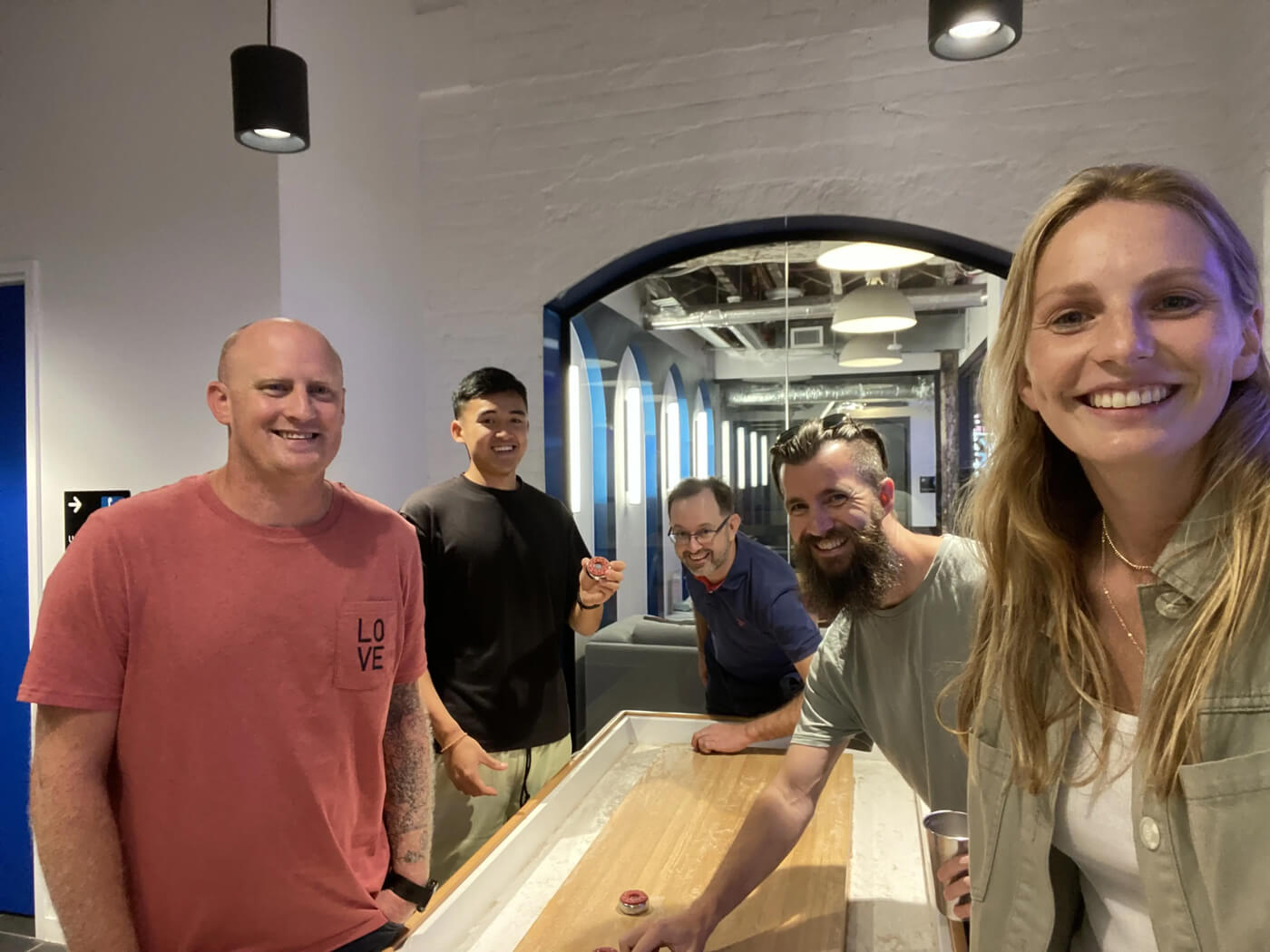 A selfie from the first Kinde offsite.
March meant creeping out of stealth into a big public launch and funding announcement. We were lucky enough to get press coverage from AFR, VentureBeat, SmartCompany, Business News Australia, Startup Daily, and more. We shipped new SDKs, our blog, a number of security improvements, and started the build on environments.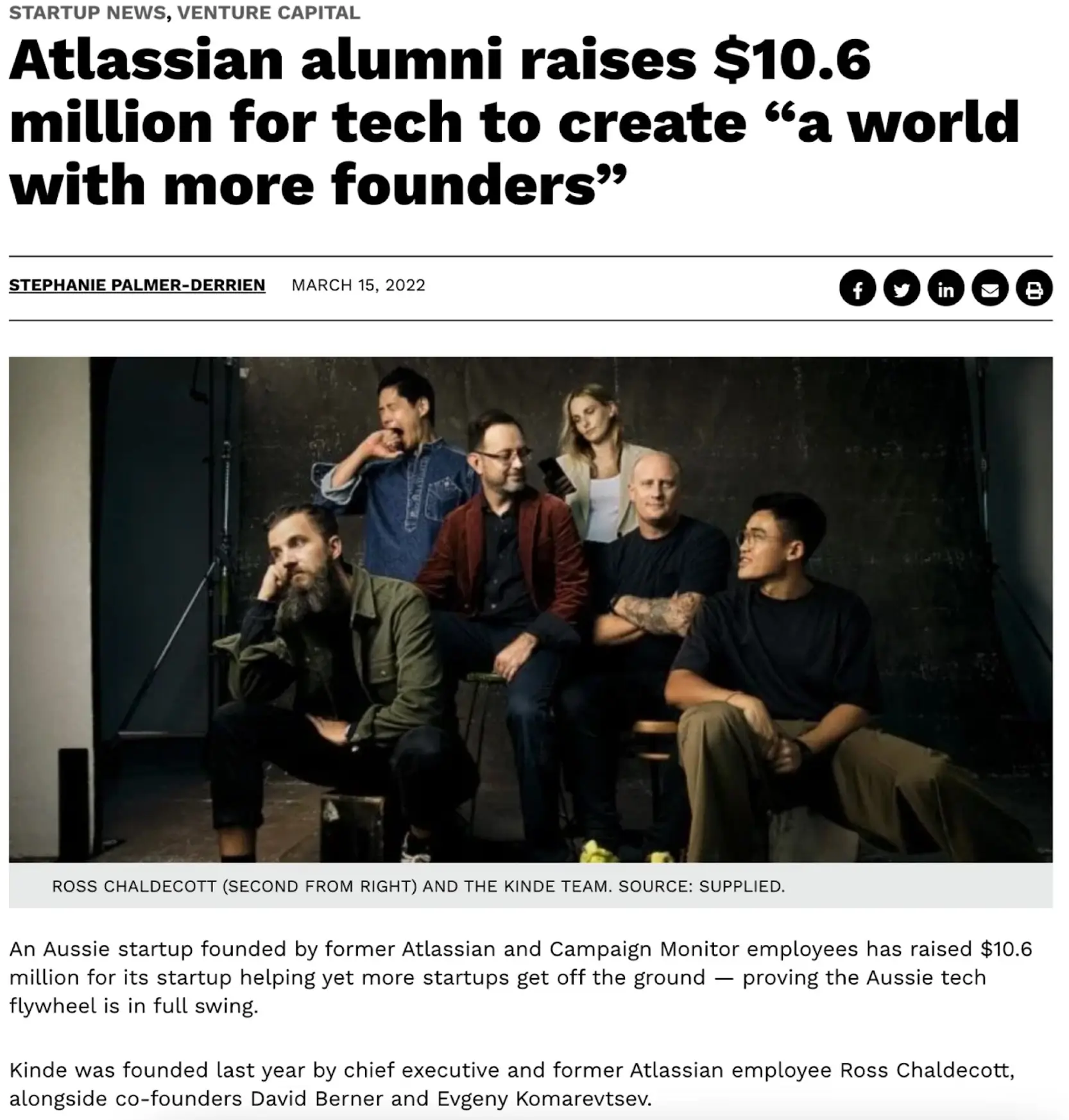 A Kinde feature in SmartCompany.
We had a flood of 178 applications to join our Early Acceleration Program from businesses across the globe and 29 different industries — from building and construction to mental health and social media. We also held our first board meeting (in person!) which gave us an opportunity to get the whole team together for Q&A with our investors, Blackbird and Felicis.
Aside from being our biggest hiring month with 11 new starters, May brought with it a new core product principle — private by design. The security of our customers is a critical feature in everything that we build and do. And we will never profit from customer data.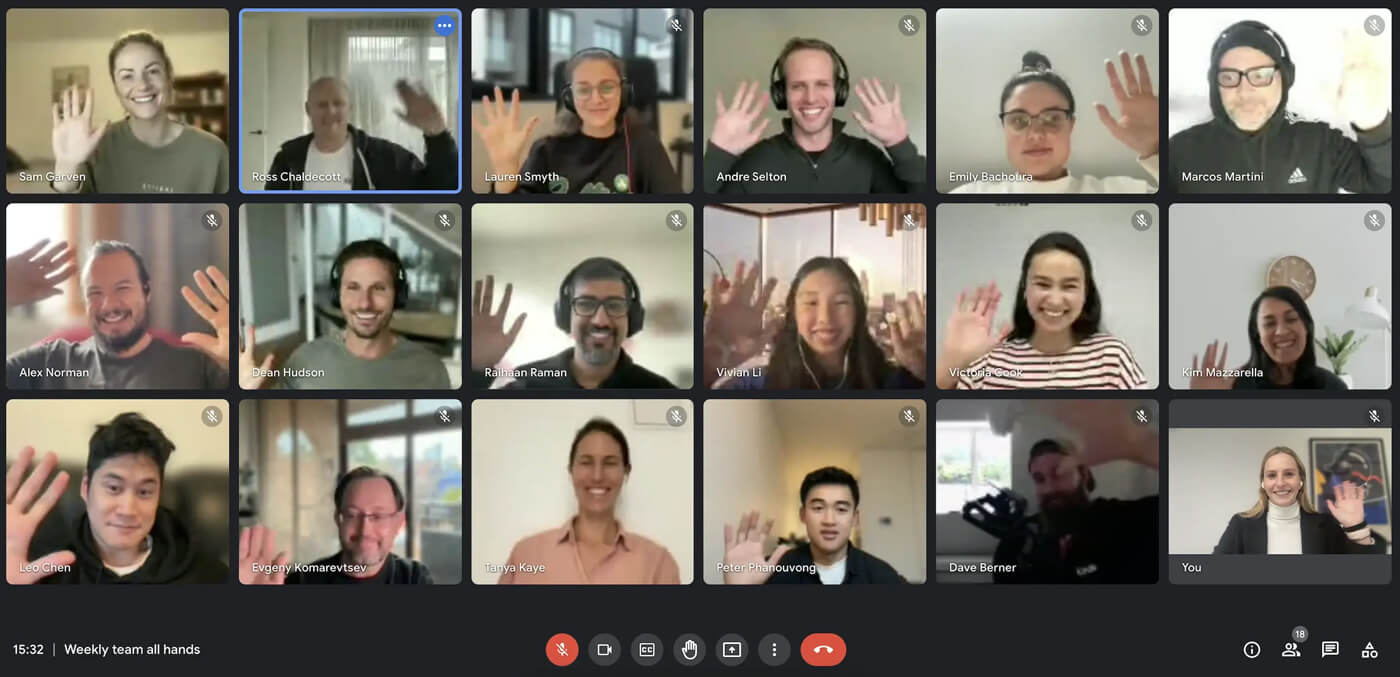 A snapshot from our weekly team all hands.
In June we had our first early access customers onboarded and using the product: Legal Connection, SweatPals and Luca Health. We also brought in our first ten partners from across the world, ranging from developer studios to university incubators, and the global startup accelerator Antler.
We set 2 huge goals at our leadership offsite in June: 1 million businesses built on Kinde and 50,000 customers. We also kicked off some grassroots marketing efforts in preparation for our big launch and started a slack channel called #customer_love so we could share nice comments from our customers with the whole team.

Some slack love from one of our early customers.
Our biggest month by far, marked by the launch of our product. On August 16th, we went live on Product Hunt. With the whole team rallying behind us, we ended up with 463 upvotes, 132 comments, and a feature in the PH newsletter. Our new website went live, and we improved our product importers, onboarding flow and management dashboard.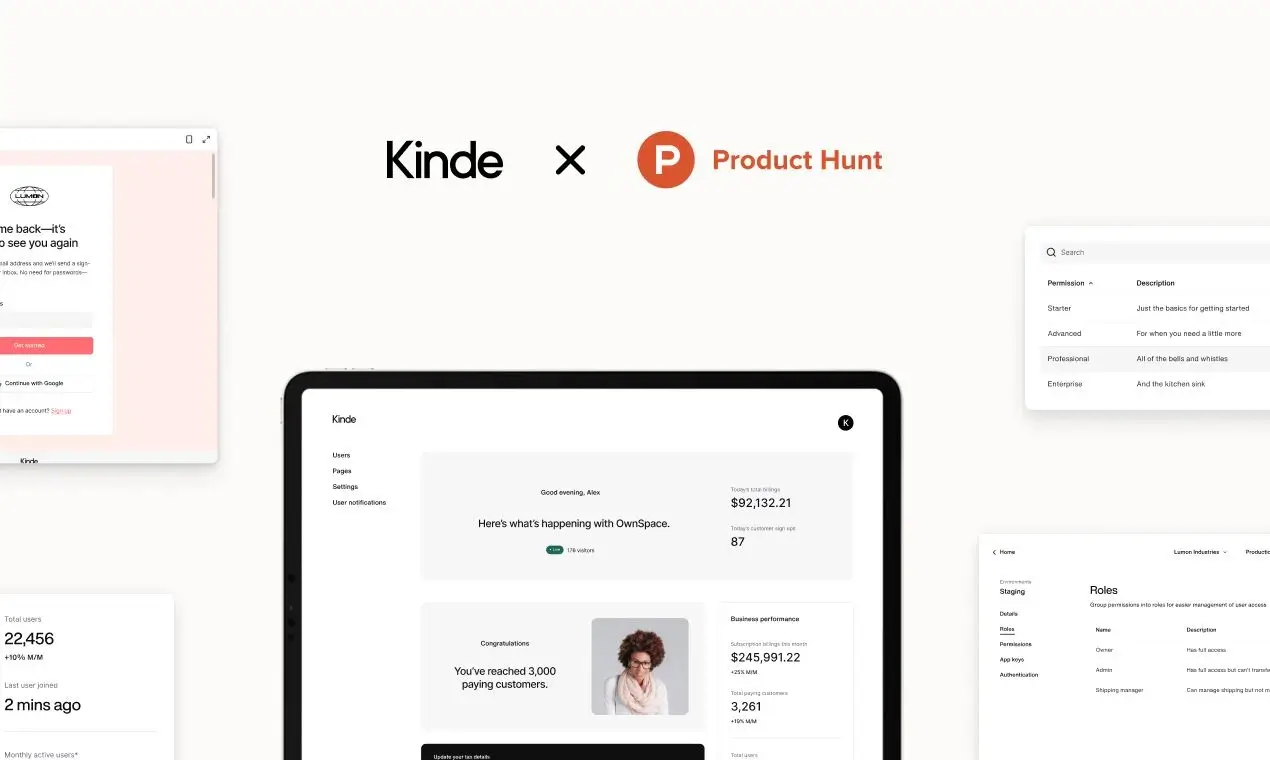 Kinde launches on Product Hunt, August 16th
In September we honed in our product focus on authentication, wanting to deliver a truly revolutionary offering before building billing and the rest of our platform. We launched our first newsletter, Bits and Bytes (which now has over 1000 readers), Dave and Ev spoke at an engineering event at the Blackbird office, and Ross spoke about reinventing the way software companies get started on the The Sachin and Adam Show.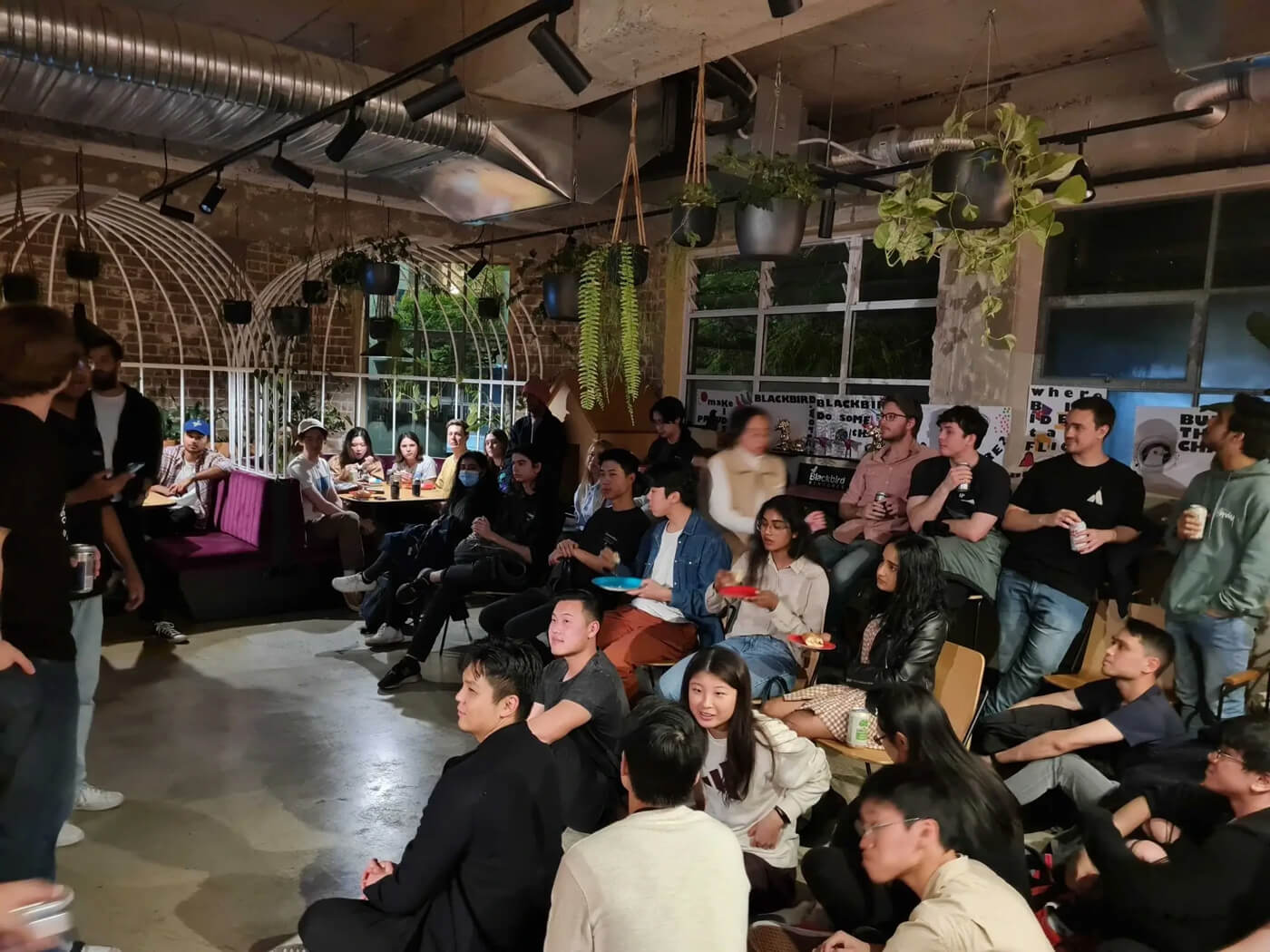 Dave and Ev speaking to engineers at the Blackbird office.
The whole team flew in (from all across Australia and the UK) to come together for our first annual retreat in the Hunter Valley. The marketing team launched a Halloween campaign to show that switching auth providers isn't that scary, and Ross sat down with Blackbird to discuss building a 100 year company in the Blackbird Wild Hearts Podcast.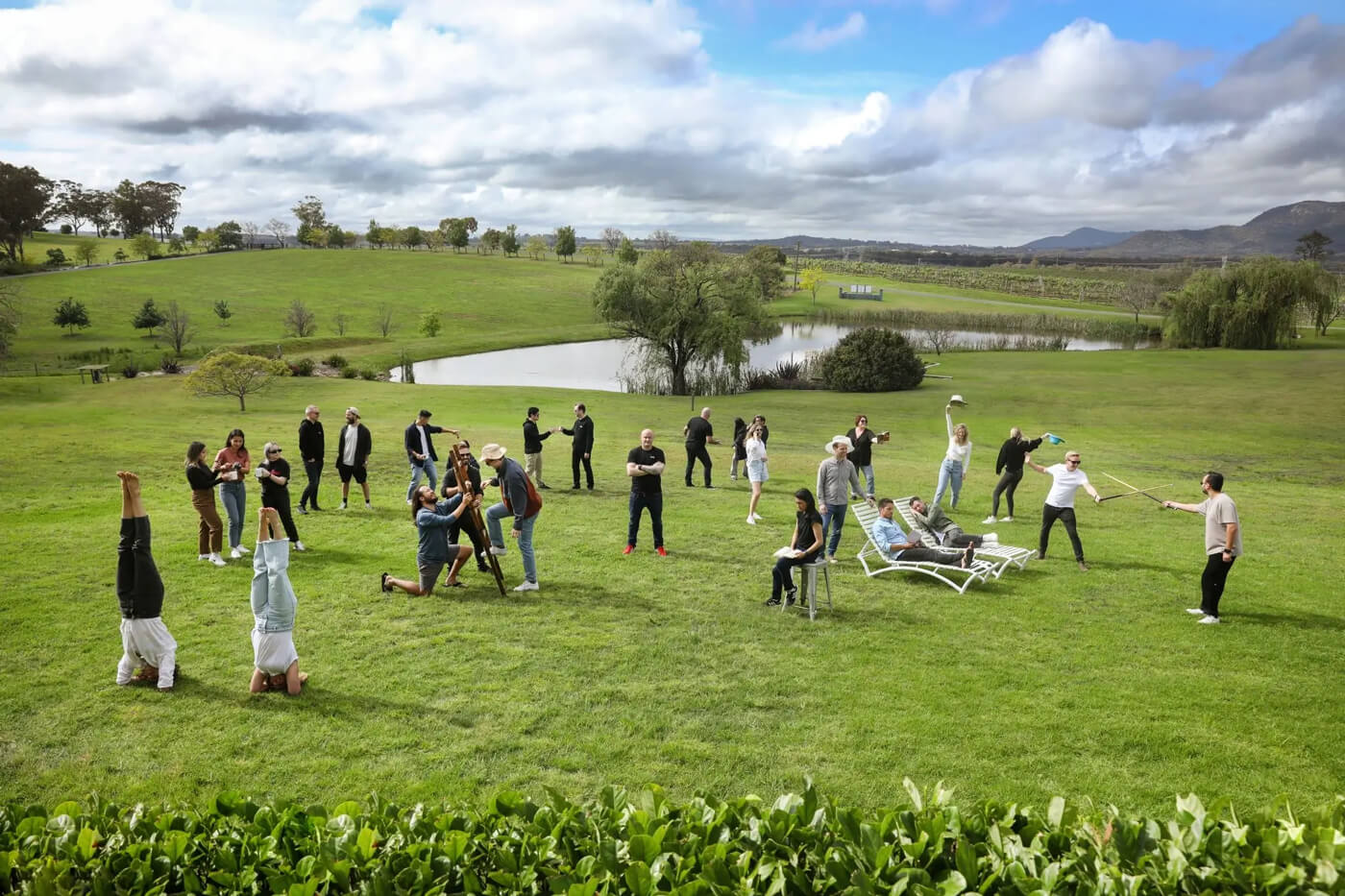 Team Kinde at our first annual retreat in the Hunter Valley.
We made it easier and faster for customers to bring their users across from another authentication provider with bulk importers. Then we added multi-factor authentication, Active Directory Azure, Apple SSO, BYO domain, and the ability to disable self sign up. We also joined in the fun at Blackbird Sunrise, hosting an afterparty and meeting some of the most talented people in Australia's startup ecosystem.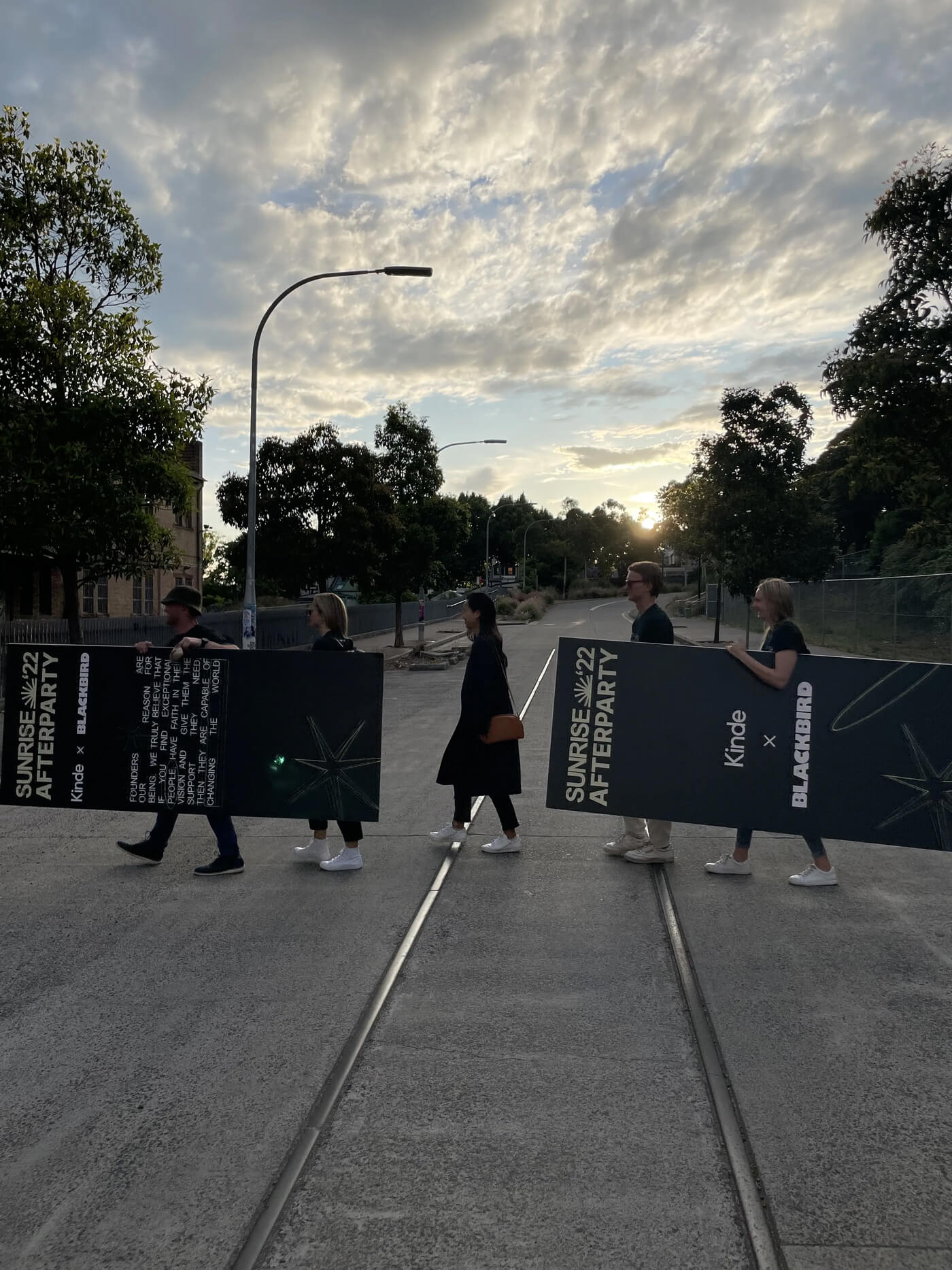 En route to the Sunrise Afterparty (dubbed 'Sunset').
We ended the year as the official authentication partner of Web Directions Summit. Aside from Dave's masterclass on front-end security, the highlight was the incredible time of 1:51 (yes, that is under two minutes), taken to fully integrate Kinde and migrate users for a dummy product. Well deserving of the top prize of an electric skateboard.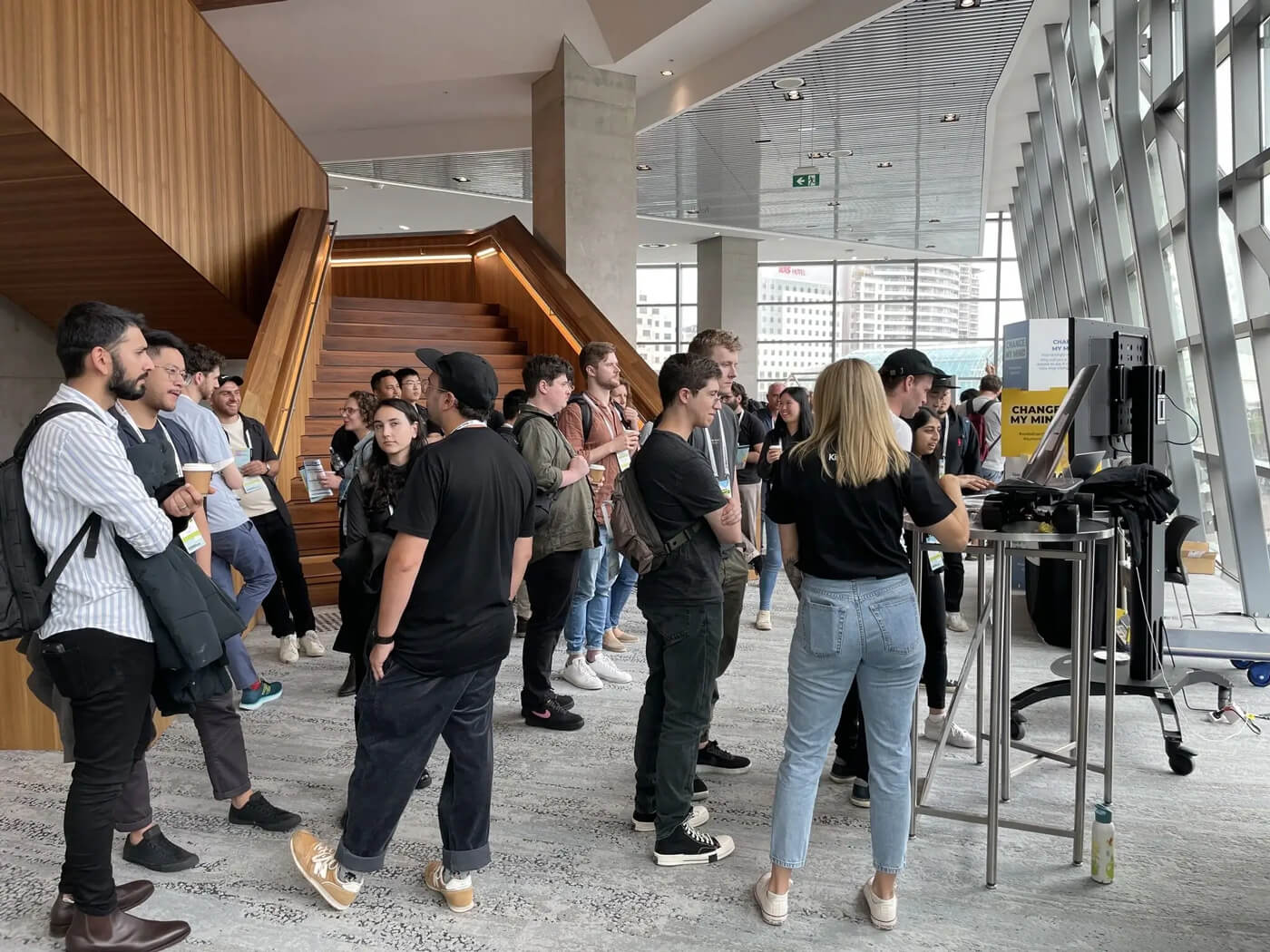 Lining up to talk about Kinde (and maybe win an electric skateboard).
What a year it has been! Thank you to team Kinde, our customers, partners and investors for an epic 2022. We can't wait to make even more magic in 2023 and beyond. Happy holidays! 🎉