Created by founders and engineers to help your business generate more revenue, reduce costs and make lifelong loyal customers – in one place.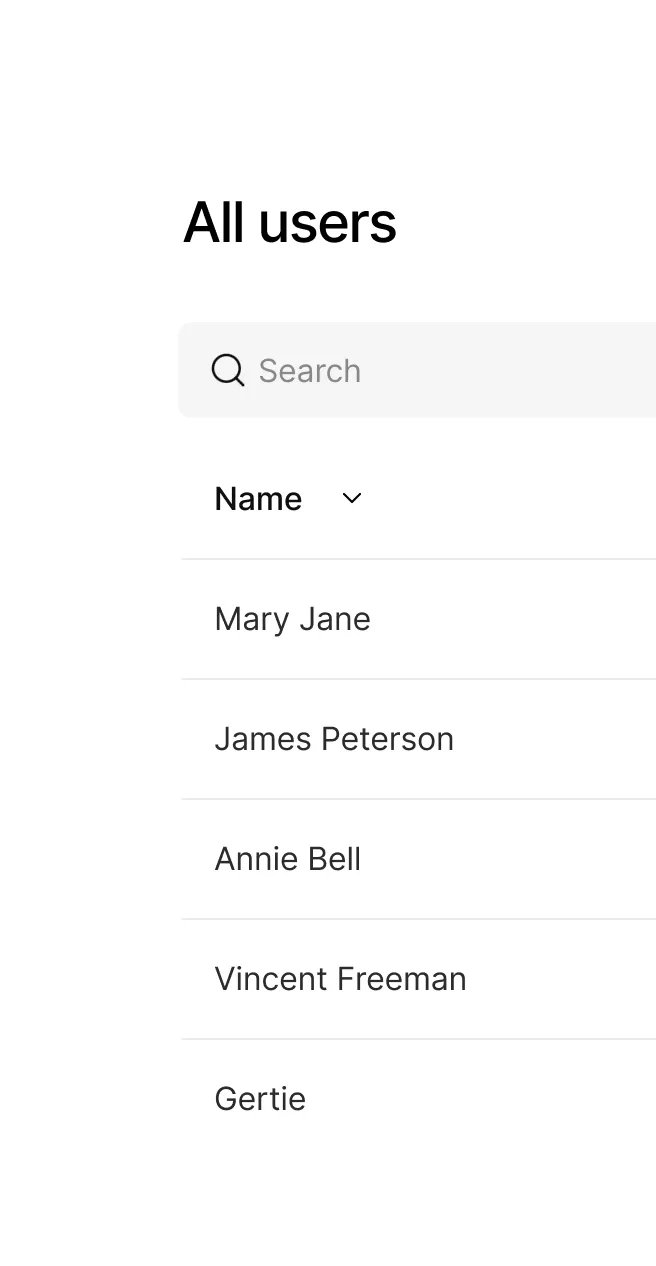 ---
Trusted by over 10,000 developers, including teams at
Made to work for you
In your tech stack.
---
Built this century
Password auth

A lot of businesses still need to use traditional passwords for access. Roll out passwords with ease and when they're ready to make the move you can convert with the flick of a switch.

Passwordless auth

Free your users from passwords and remove the hassle of password resets with one click sign up and sign in.

Enterprise Single Sign On (SSO)

With out-of-the-box support for Azure AD, your admins can manage team permissions and access in just a few clicks.

M2M and connected apps

Machine to machine connections combined with connected apps accelerate your product development in the back end and enable powerful product interactions and security.

Social and dev logins

Why make users remember yet another set of credentials? Let them choose how they want sign up and sign in.

Multi-factor auth (MFA)

Give your users access to advanced authentication options, protecting them from reused or breached passwords.
Learn more about authentication
---
Everything you need to build anything you can imagine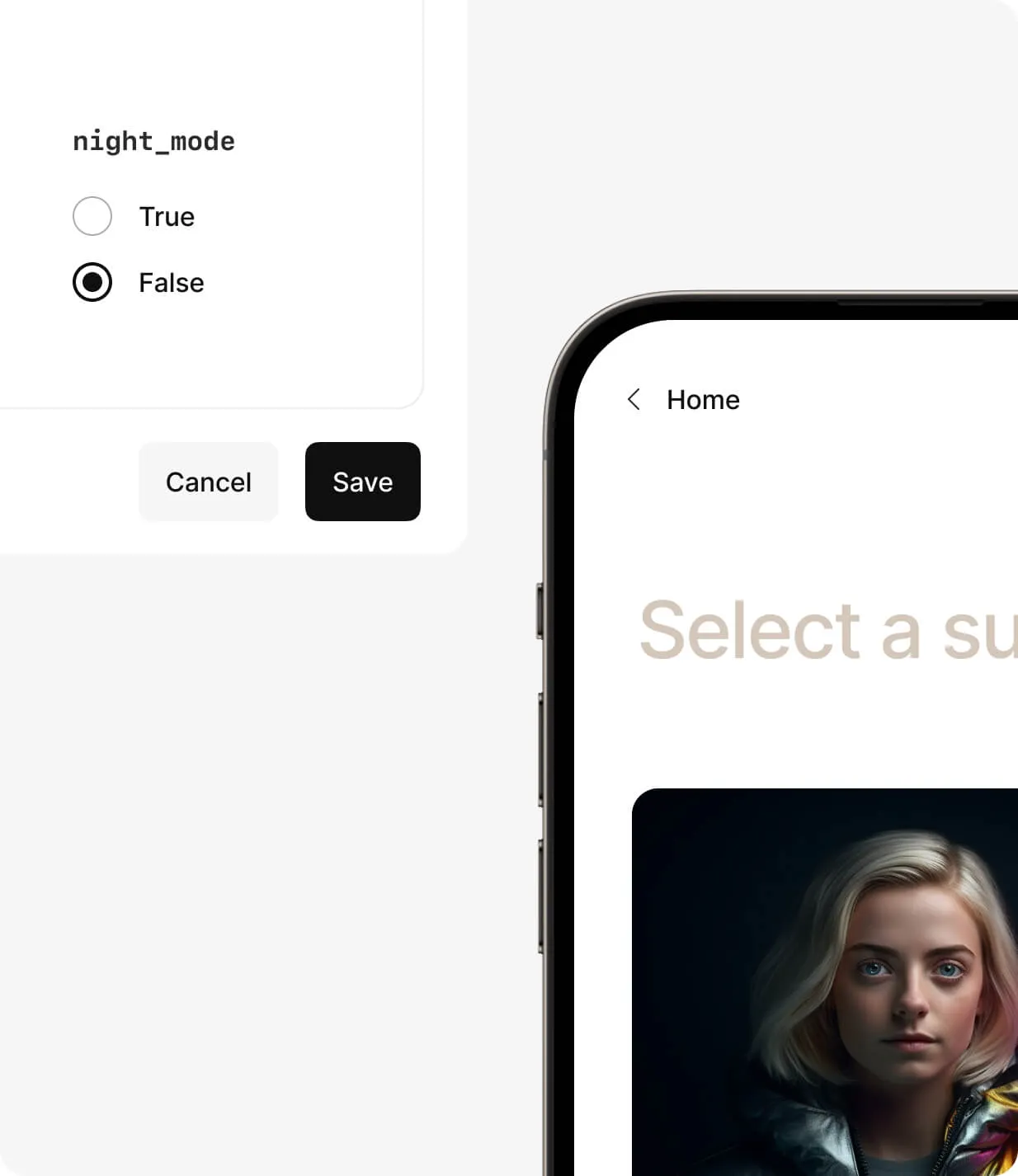 Powerful feature management
Deliver new experiences and increase the speed that your team deploys, learns and releases with feature-based continuous deployment.
Learn more about feature flags
Billing without building it yourself
Turn customers into revenue with transformative recurring subscription billing tools.
Available later this year
Learn more about billing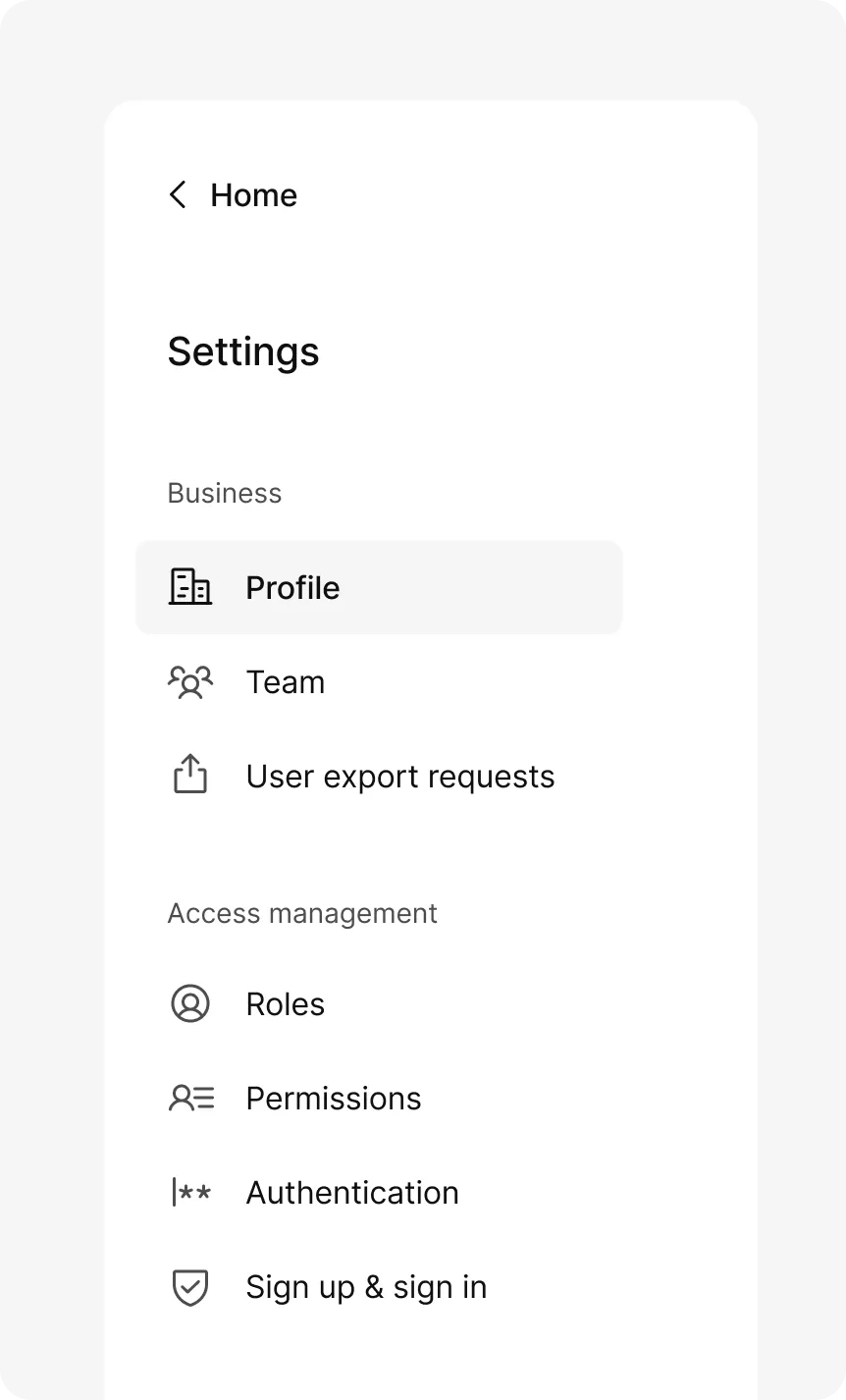 Keep it all under control
Manage every part of your business from one beautiful dashboard, with everything you need to start, run and grow as you scale – in one place.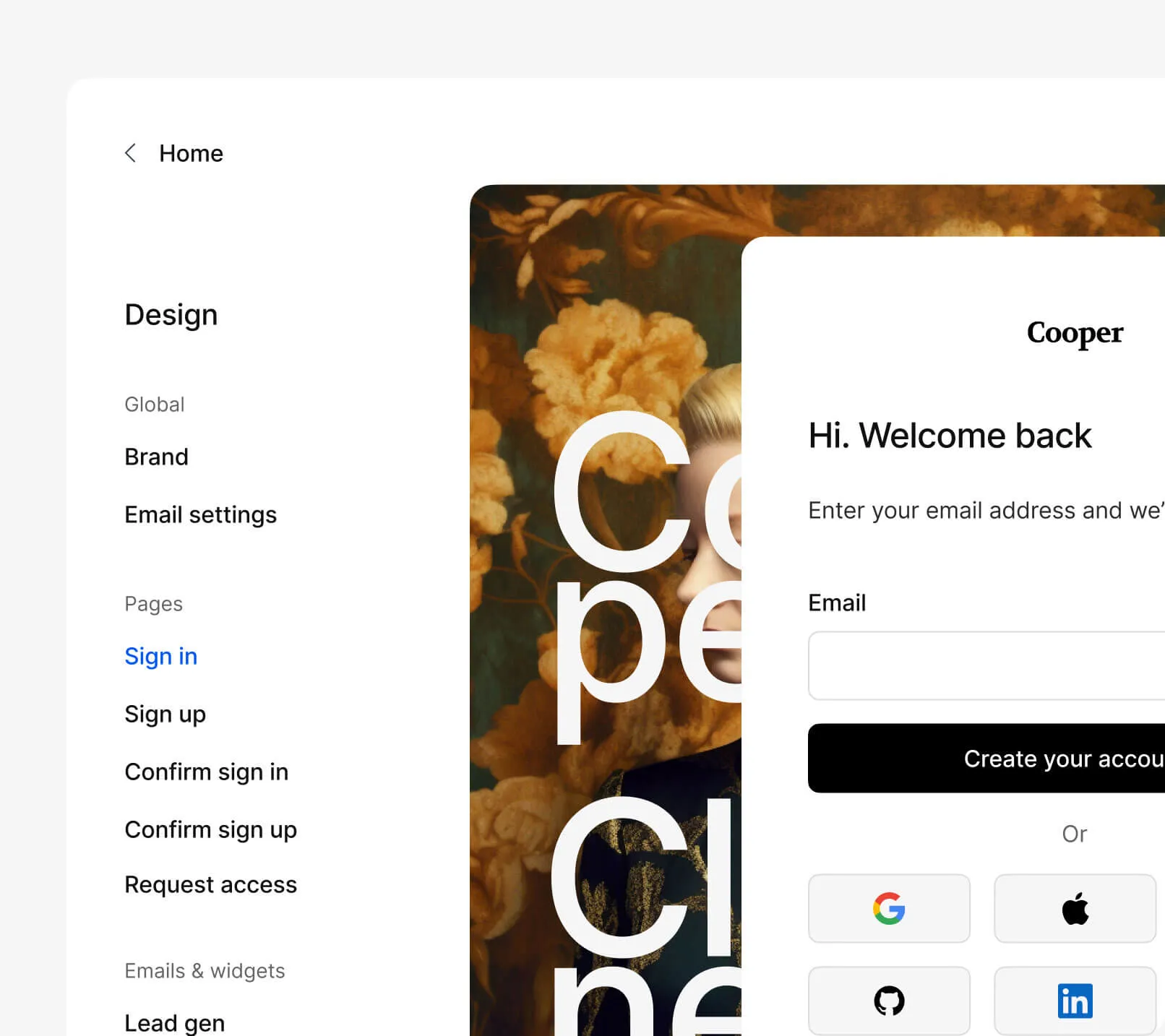 ---
Adapt to any organizational structure with multi-tenancy
Simple to setup authentication for any B2B business model — from basic businesses to sophisticated enterprises.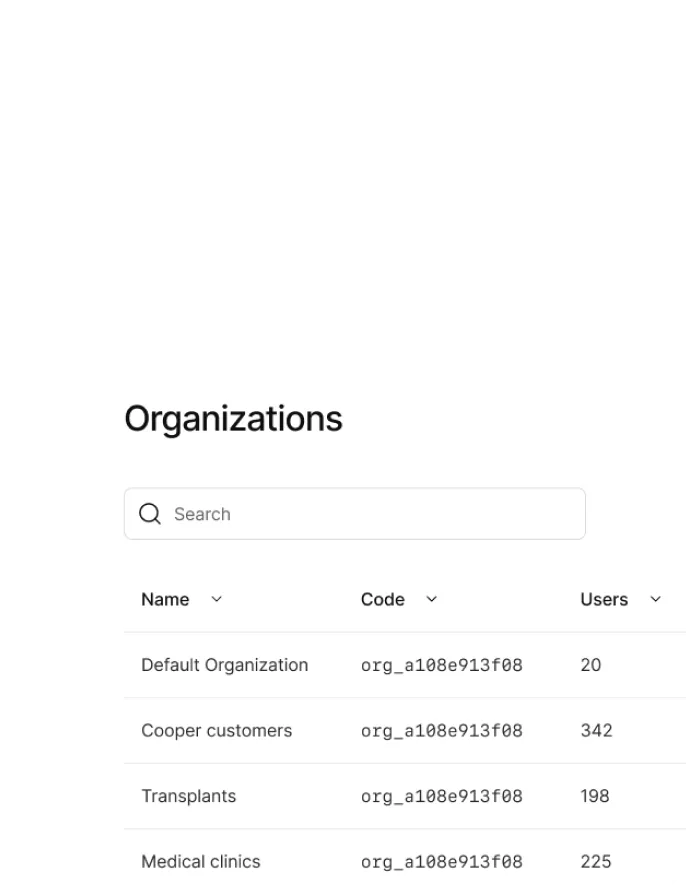 ---
Know your audience from Day 1
Your business is built on loyal customers who drive your brand. Kinde gives you the tools to start acquiring and activating fans from Day 1, and then everything you need to manage and continue to engage with them long-term.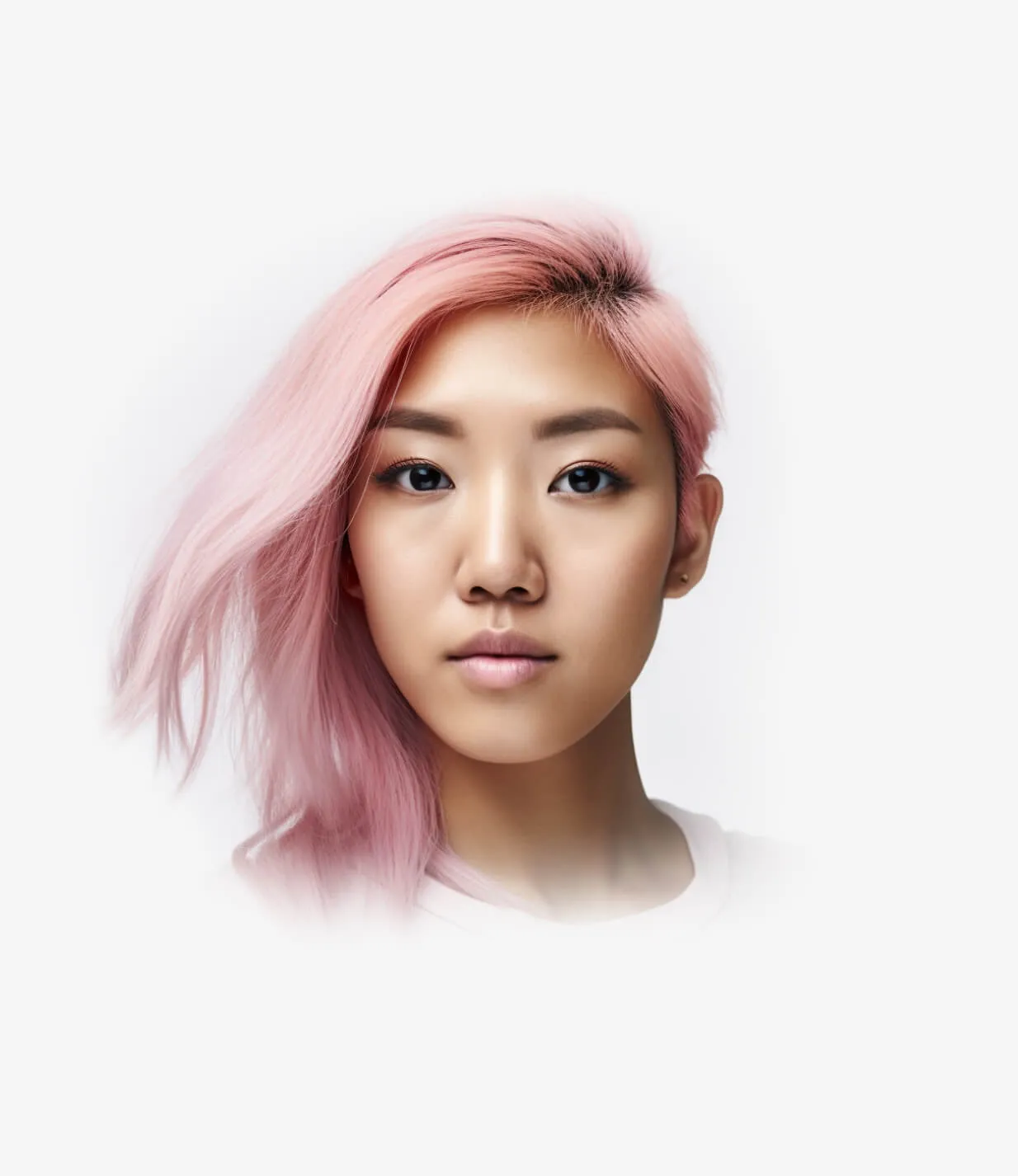 Get to know your real users
Your customers aren't just numbers - understand them. Know who is signing up, how long they've been a customer and how often they sign in. Easily set up roles and permissions so that you can control what your customers are allowed to do in product.
Learn more about user management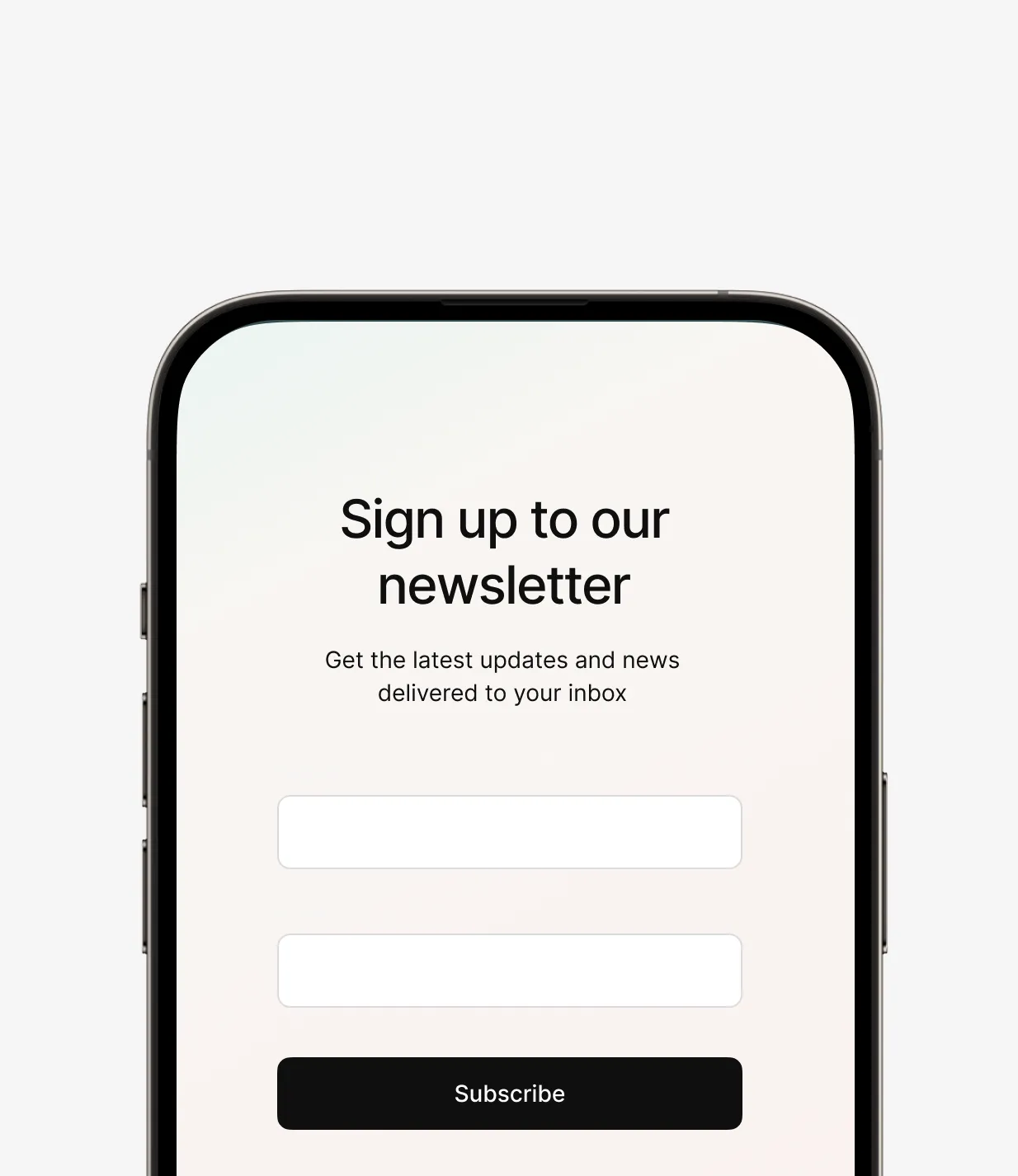 Free tools for lead-gen
Before you even start the first line of code on your product, you can start to gather loyal fans. People who want to support your business no matter what, or just have a real interest in what you're doing. Don't miss out on gathering their details. With Wait Lists and Subscriber forms, you can capture details when the interest is most high – directly on your website.
Learn how to start building your audience
---
Protect every cent of spend
When it comes to what you pay, we believe that software pricing should be transparent and based around shared value. We also believe in investing in your growth – as you grow you pay for what you use – and unit costs come down as you use more. Fair and simple.
Free for founders

While your business is starting out, we want to give you every advantage possible. That's why you can use the Kinde Free plan for as long as you like, until you've grown enough to need a paid plan.

One bill

Our mission is to help bring your ideas to life on a unified platform, that's why you only get one bill too. Nothing hidden.

50% less than Auth0

Ask us anything about our pricing and the first thing we'll say is that we aim to halve your bill. Comparing is worth it.
Free up to 7,500 active users
---
Loved by developers
"Our previous auth provider had a great product but they did not give a f**k about early stage scale ups. Kinde have been amazing and the whole team are f**king legends"

"Painless to understand and set up which is an absolute blessing"

"Loving Kinde btw, it's so easy to setup! I know it's hard to make auth easy and you have!"
---
Scale to millions.One install.
Created by founders and engineers to help your business generate more revenue, reduce costs and make lifelong loyal customers – in one place.
Reduce time to revenue by as much as
1 year1
With Kinde
Unified developer experience
Amazing one-liners
Once you have Kinde integrated, it's just a single line of code to add any feature. And as new features become available, you get them with a snap. That's developer velocity.
Tiny bundle sizes
Having everything in a single integration, means you're not shipping the same thing multiple times. This means tiny bundle sizes, smaller downloads – and way faster performance across the board.
Single SDK
Everything you need to integrate Kinde is in a single library. Unified architecture means you integrate only one time. As new features become available, they become available to you also.
---
---
Get a little help from some friends
Anyone can get started building and growing their business on Kinde — with one-to-one guidance to suit the way you learn.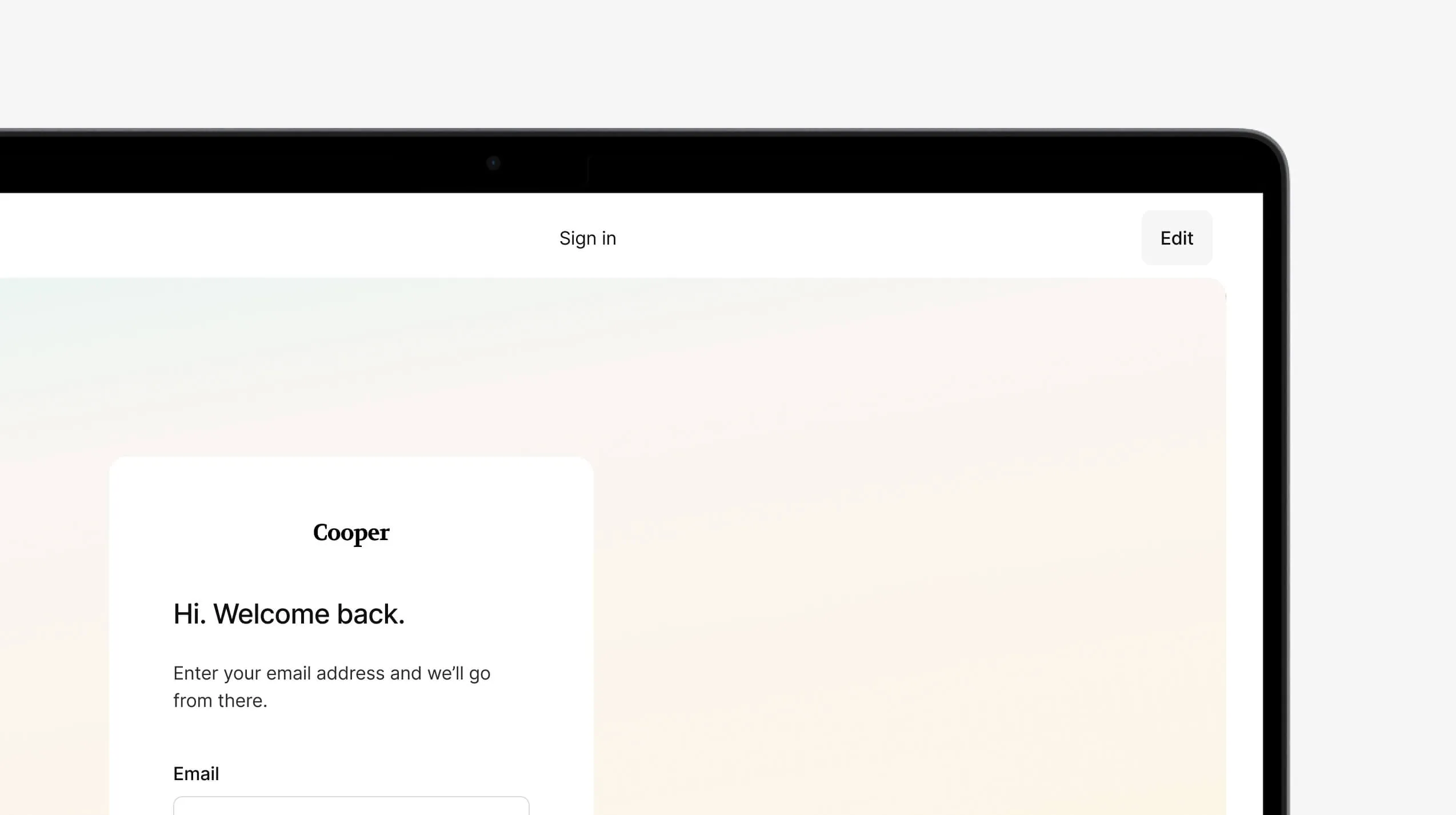 One-to-one guidance from our team

Our team is here to help you get going. We'll provide hands-on help from your very first question through to your first customer sign up. They're available by chat, Slack, and Meet. Whatever works for you.

Chat with our team now

A community of founders just like you

It takes a village to build a company. Our Discord and Slack communities are great places for you to connect with, and get support, from a village of other founders. It's a place designed for people just like you.

Specialised support from an expert

With just a few clicks from our website, new founders can reach our expert partners. They're hand picked specialists who can help you build your product and get to market faster. They're currently available globally with expertise in almost every development language.

Hire an expert
---